Products Catalogue
HOT SALE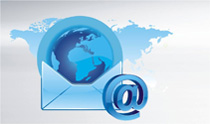 Email: screwoilpress@gmail.com

Tel:+86 13083718180

WhatsApp: +86 13083718180
Henan Yongle Groups Profiles
China Henan Yongle Group, Founded in 1967, is an integration of high-tech machinery and equipment manufacturing enterprise. The Group has complete sets of engineering design, research and development, manufacturing, sales and installation services.

The Yongle Group has several branch companies in Zhengzhou city SINODER, Xi'an City, and Tashkent City of Uzbekistan.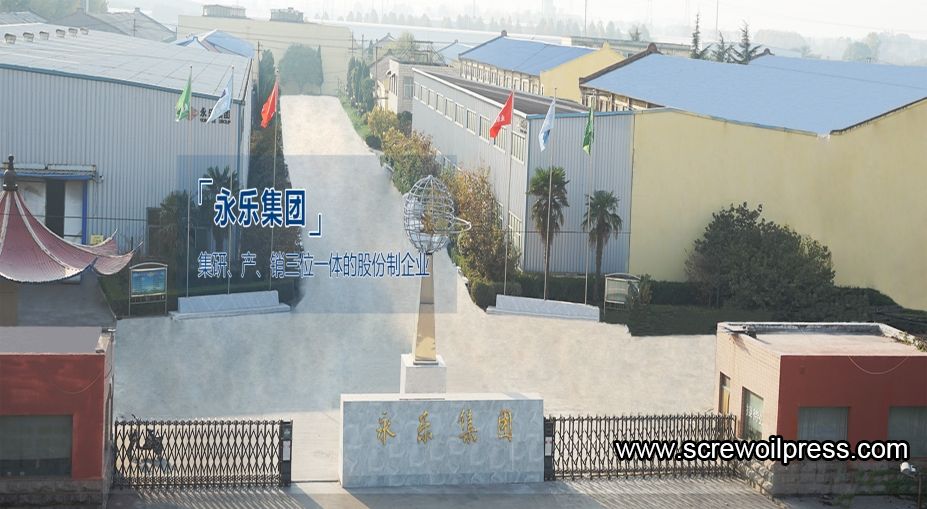 The Yongle Group registered capital: 12 million yuan and has two manufacturing factories. the old factory covers an area of 64602 square meters, the new factory covers an area of 198,000 square meters, the value of manufacturing machinery and equipment is 28.5 million yuan, including automatic cutting machines, automatic welding Machine, CNC lathe and other equipment. It has 136 employees, including 9 engineers and 92 senior technicians. It also has an engineering installation team composed of many experienced construction technicians. The production capacity provided by the company fully guarantee that it can provide first-class technology and advanced equipment to domestic and foreign customers.

Our products have passed international ISO9001 quality and management system certification, and the company has got bank grade AAAA.

We have good cooperation with Beijing science and technology university, sian oil science research institution, Zhengzhou industry college and other authorized research agencies. All the design work is on the CAD design system, with our special use software. We supply comprehensive utilization of the vegetable oil plant with general design and also special design, and first-class technology and service home and abroad. We also can supply various levels of technology design and service according to customer's requirements. We insist the tenet of "quality first, customer superior", supply customer perfect technology consultant and high-quality after-sale service.

We have advanced processed equipments and science management system. The productions have gained many achievements and awards, also honor certifications, good sale in 28 provinces and cities, also export to central-Asia countries like Uzbekistan, Kyrgystan, Kazakhstan, and other more than 10 countries and areas like Canada, chile, argentina, Ethiopia, zambia, Nigeria, Russia , turkey. We also has offices in xinjiang Urumqi, Uzbekistan and other areas.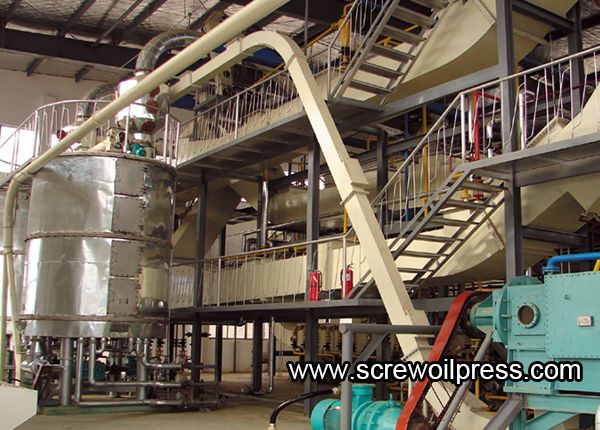 We have developed different models of Oil Expeller / Oil Screw Press, Seed Preparatory Equipments, Filtration Products, Steam Generation Products, Oil Mill Spare Parts, Cooking Oil Refinery Plant, Bio Diesel Extraction Plant, Cattle Feed Manufacturing Plant, Solvent Extraction Plant and many more.

Our products include all kinds of crude cooking oil making equipment, cold oil press mill, hot press oil plant,kinds oil oil expellers, solvent extraction plant, crude cooking oil refining machine, FFB oil mill, palm oil machine, palm kernel oil machine, cpo palm oil refinery and Fractionation plant, crude palm oil refinery machine, complete palm oil pressing and refining production line, palm empty fruit bunch biomass engineering etc.
Our main processing materials are: soybean, rice bran, peanut, castor seed, rapeseed, cotton seed, sunflower seed, FFB (Fresh Palm Fruit Bunch) and so on.

We have strong R & D engineering design capabilities, and own perfect scientific research, design, office hardware facilities and international advanced computer design software. We also built joint lab with Henan University of Technology.

We devoted ourselves to development of new product & new technology, and have above 40 patents and proprietary technology.

The production lines by us in 32 provinces of China total 33 provinces are running very well, Welcome to visit them !!!

Moreover, we exported plants to Indonesia, Bangladesh, Pakistan, India, Kazakhstan, Uzbekistan, Azerbaijan, Saudi Arabia, Egypt, Ethiopia, Kenya, Tanzania, Uganda, Burundi, Cameroon, Congo, Senegal, Burkina faso, Liberia, Cote d'Ivoire, Ghana, Nigeria, South Africa, Peru, Chile, Russia, Italy, Hungary and other above 20 countries.

· Business scope

1:10-2000T various oilseed pretreatment pressing complete production line
2: 10-2000T oilcake extraction complete production line
3: 5-20T intermittent oil refining complete production line
4: 20-50T semi-continuous oil refining complete production line
5: 30-600T fully continuous oil refining complete production line
6: Complete biodiesel production line
7:Complete fatty acid equipment with soapstock as raw material
8:Cottonseed phenol protein complete equipment
9:Animal and fish feed complete equipment
10. Grain dryers and grain sorting machine equipment
11:Soybean Protein Processing Equipment
12: Industrial Drying Equipments

Welcome to Henan Yongle Group Grain & Oil Machinery Co., Ltd