Products Catalogue
HOT SALE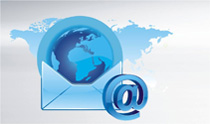 Email: screwoilpress@gmail.com

Tel:+86 13083718180

WhatsApp: +86 13083718180
Palm Oil Mill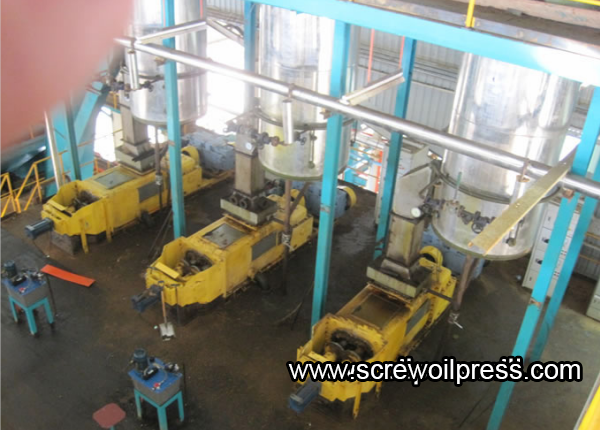 Palm Oil Mill FFB Oil Extraction into CPO (Crude Palm Oil)
We build palm fruit oil extraction plant with professional oil production process We offer turnkey oil mill plant solutions from design, manufacture to installation, with competitive price palm oil machine, palm kernel oil machine, cpo palm oil refine
SEND INQUIRY
Description
Complete FFB (Fresh Fruit Bunch) of Oil Palm into CPO (Crude Palm Oil) Threshing & Extraction Processing & Refining & Fractionation Machinery and Solution with Full Around Technology and Service!
Palm oil is extracted from fresh fruit bunches (FFB) by a mechanical process, where a mill commonly handles 2.5 to 100 MT per hour of FFB.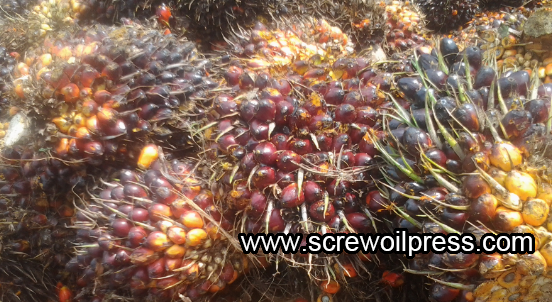 This comprises of sterilization, stripping, digestion and pressing, clarification, purification, drying and storage.

For the kernel line, there are steps such as nut/fiber separation, nut conditioning and cracking, cracked mixture separation, and kernel drying and storage. The dried kernels are often sold to palm kernel crushers for extraction of crude palm kernel oil. In some integrated plants, kernel crushing facilities exist side by side in the same complex.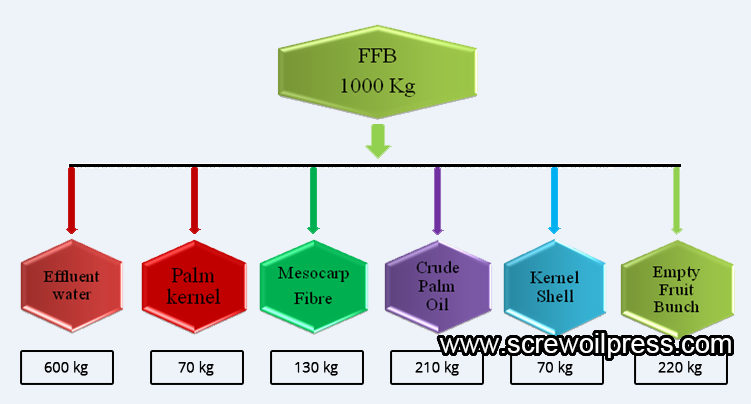 1. Palm Fruit Reception Section

Loading ramp:as palm fruit unloading, cleaning, storage platforms, all hydraulic segmented discharge.

RECEPTION STATION EQUIPMENT LIST:

1.Road Weighbridge

2.FFB Loading Ramp C/W Platform&Hydraulic System

3.FFB Scraper Conveyor No.2

4.FFB Incline Scraper Conveyor No.3

5.FFB Distributing Scraper Conveyor


2. Palm bunch sterilization station

Palm bunch sterilization station utilizes high temperature (145℃, 90-120min) to cook palm bunches. Palm fruit can easily separate from palm bunches and become soft.

Owing to increasing humidity of palm fruit, crude palm oil can be easily extracted from fruit. Palm kernel core can much easy separate from kernel shell, preventing enzymatic decomposition, and avoid elevated levels of free fatty acids.

Processing flow of sterilization station during palm oil processing machine:
Rail car brings raw material from reception station into the sterilization tank. Open steam system to make high temperature sterilization to kill the yeast in raw material, destroys esterase activity, then send to the next station of threshing station.

Recover condensate in sterilization tank, discharge subsequent section of the slag pit. The special silencer system design of sterilization tank vapor emission can reduce noise pollution.

The equipment list of sterilization station:

1.Vertical Steriliser c/w Hydraulic System

2.Steriliser Service Platform

3.Blow-off Silencer&Blow Down Chamber

4.Condensate Pit c/w 2 units Pump

5.Sterilizer Control System

6.SFB Incline Scraper Conveyor

7.SFB Distributing Scraper Conveyor

3. Palm Fruits Threshing Station

Palm Threshing station uses strong vibration to make separation of palm fruit from palm bunches. Raw materials after sterilization are sent to bucket elevator through damp car, and elevated into threshing machine.

Palm fruit separates from bunches, sent to next section elevator through screw conveyor. Empty bunches through conveyor and charger, are transported to certain place for further treatment by car.

Palm fruit threshing station can vibrate palm fruit from palm bunches efficiently. It makes further preparation for next step palm fruit oil press processing.

The equipment of threshing station:

1.Threshing Machine c/w Platform

2.Below Thresher Conveyor

3.Bottom Cross Conveyor

4.Horizontal Empty Bunch Conveyor

5.Inclined Empty Bunch Conveyor

4.Palm Oil Press Section

Because of cooking, sterilizing, threshing and mashing made the pulp soft and damage pulp cell structure, the palm pulp becomes soft and cell is broken. Then it is sent to continuous screw press. After pressing, oil palm fruit is divided into two parts: the mixture of oil, water and solid impurities, and the press cake (fiber and nut).The pulp stone separation obtained CPO and stone, press machine adopts the double screw helix continuous discharge and hydraulic, greatly improving production efficiency.

Palm Oil press station: Separate palm fruit and kernel, and oil press machine can obtain CPO (crude palm oil) and palm kernel. The adoption of double screw and hydraulic oil press machine can greatly improving working efficiency during palm oil production.

Process flow of palm oil pressing processing line:

Palm fruits through elevator and conveyors, enters into upper steaming boiler of oil press machine.

Stirring and heating with steam to destroy the emulsified state forming from oil and water, wherein the coagulation protein denaturation and to reduce the viscosity of the oil for further convenience of palm oil pressing process.

Digesting temperature keeps at 95-100℃ about 20 minutes.
Palm fruit after digesting enters into screw oil expeller for palm oil pressing.

The equipment list of pressing station:

1.Fruit Elevator

2.Digester Feed Conveyor

3.Digester Feed Conveyor

4.Fruit Recycle Conveyor

5.Digester 3000 Litter

6.Screw Press P10

7.Crude Oil Gutter

8.Sand Trap Tank

9.Vibrating Screen

10.Vibrating Screen Steel Structure Platform

11.Crude Oil Tank No.1

12.Hot Water Tank

13.Press Structure&Platform

5. Palm Oil Clarification station

Palm Oil Clarification station can extract crude palm oil from sludge. The obtained crude palm oil purity can reach up 90%. The extraction oil contains 45%-55% moisture, sludge and other impurities.
Purification: crude palm oil purification can improve oil purity and remove impurity successfully.

Drying: Continuous Vacuum drier pumps water from crude palm oil. Palm oil moisture can reduces to as low as 0.1%.

Continuous clarification tank clear lake containing oil enters into the oil tank, pump into centrifuge separation. The separated palm oil enters into circulating tank, and circulating pump sends it into oil clarification tank.
The separated waste oil enters into slag pit discharge, and the upper oil is recovered into circulation oil tank.

6. Palm kernel recovery station( Separate the Kernels)

Palm kernel recovery station assures high efficiency recovery process of palm kernel after palm oil pressing processing line. It prepares for further step palm kernel oil pressing process after splitter and crushing.

Depericarper (splitter). Palm kernel separates from fibers through floating dry processing during crude palm oil processing machine. Fibers and other light stuff are blown appearance.

Crushing. The crusher breaks palm kernel to separate kernel and shell. The hydrocyclone separates palm kernel from shell particles by using of their proportion.

7.Effluent Treatment Station

The waste water has high organic matter content, biochemical oxygen demand BOD is about 25000ppm, required by qualified deal before emissions. Pool sewage treatment system is the most used and effective treatment. This treatment system is cost-effective, only needs adequate space, less investment costs.

The equipment list of effluent treatment station:

1.Effluent Treatment Pump

2.Effluent Dispatch Pump

3.Surface Aerators

4.Effluent Piping Works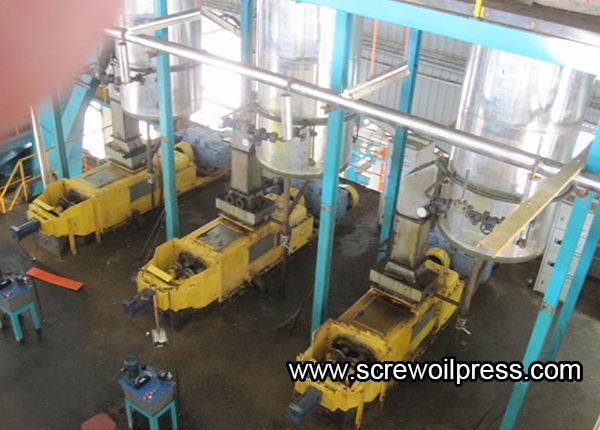 5T/H of palm oil project economic benefit analysis

According to the current palm oil and palm kernel oil price accounting daily output: (with reference to the market price)

Palm oil (CPO) according to the market price: $800.0/t

Palm kernel oil (CPKO) according to the market price: $2000.0 / t

According to the 300 days one year

Calculated on a year 5 T/H factory benefits:

22T(CPO)/D×300(D)=6600T/y

6600T/Y×$800.0/t=$5280000.0/Y(Palm oil annual output)

2T(CPKO)/D×300(D)=600.0T/Y (Annual production of palm kernel oil )

600.0T/Y×$2,000.0/t=$1200000.0/Y(Palm kernel oil annual output)
$5280000/Y+$1200000.0/Y=$6480000.0 (5T/H annual input)

The cost of the resources in the process of production because of the different production, consumption level, and here do not calculate.
Leave a message: Please fill in your information and we will contact you soon.