Products Catalogue
HOT SALE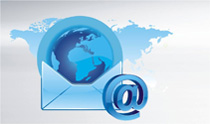 Email: screwoilpress@gmail.com

Tel:+86 13083718180

WhatsApp: +86 13083718180
Oil Processing Plant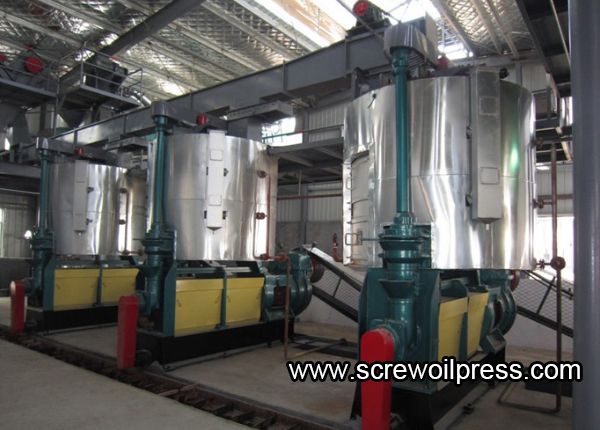 Sunflower oil Press Machine Sunflower Oil Refinery Machine
Sunflower oil processing plant We are able to design a complete sunflower oil plant and offer quality sunflower oil processing machinery We are your trusted sunflower oil processing plant manufacturer in China Our clients
SEND INQUIRY
Description
Sunflower oil Press Machine , Sunflower Seeds Oil Extraction Machine and Sunflower Oil Refinery Machinery

We are a leading company in sunflower oil processing project. We are able to design a complete sunflower oil plant and offer quality sunflower oil processing machinery. We are your trusted sunflower oil processing plant manufacturer in China. Our clients often express their satisfaction with our machines and are frequently repeat customers.


sunflower oil plant for sunflower oil processing to make cheap sunflower seeds into more valuable and healthy sunflower oils. The sunflower is a distinctive, flowering plant (Helianthus annuus L.), the seeds of which contain a valuable edible oil that contains more Vitamin E than any other vegetable oil. Most sunflower oil is used in food products. The seeds of confection varieties of sunflowers are also sold for human consumption and birdseed.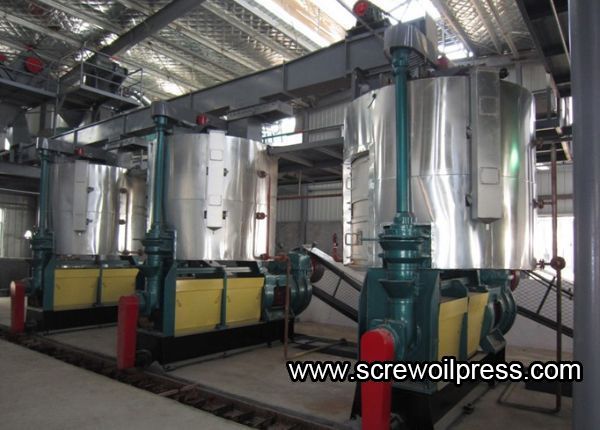 Sunflower seeds oil press and Pre-pressing Plant Introduction:

Oilseeds pretreatment process is an important step to improve the appearance of oil.In order to quickly and efficiently get high quality edible sunflower oil, It usually consists of the following series of processes: drying of sunflower seed, color sorting, crushing, softening, peeled, extrusion, flaking, steamed and fried ,pressing etc.oil pretreatment and pre-pressing section has different processes and configuration, because of varieties of oilseeds, requirements of final product quality, the structure of product variety,different capacity, etc.

Sunflower seeds oil pretreatment and prepressing plant flow chart:
sunflower seeds→cleaning→shelling→Kernel shell separation→crushing→flaking→cooking→prepressing→crude sunflower oil
↓
cake


The functions of each pretreatment machine used in sunflower oil processing plant:

1. Cleaning machine: To remove the impurities in sunflower seeds, in order to ensure good work condition and production stability.

2. Husking and kernel & shell separating machine: To decrease the residual oil in shell. Because the sunflower seeds' shell don't contain oil at all.

3. Flaking machine: Using mechanical power, particulate sunflower seeds will be rolled into flakiness, which is easy to roast in cooking machine in next step.

4. Cooking machine: To adjust the temperature and moisture of sunflower seeds, easy to extracting sunflower oil.

The introduction of sunflower oil press machine:

Screw sunflower oil press machine with auxiliary frying pan is mostly choice in sunflower oil processing plant. These kind of oil press machine can finish one time squeeze, has low energy consumption and small footprint characteristics, and is the ideal oil press machine for large scale sunflower oil processing plant.


Extracting section of the sunflower oil plant


Extracting section is to extract the oil by suitable organic solvent, this method can get the highest oil yielding rate.

Fresh Solvent ↓Cake → Extracting→Wet Meal→Desolventising → Meal ↓ Miscella ↓ ↓ Evaporating and stripping→ Solvent mixture →Condensing and Recovering ↓ ↓ Crude Oil Solvent Recycling ↓ Refining Workshop

1>Extracting:To extract the oil in the cake by solvent, the general solvent is 6# extraction solvent oil or commercial hexane.2>Desolventising: To remove and recover the solvent in the meal; Dry and cool down the meal at the same time.3>Evaporating and stripping: Heating the the miscella by indirect steam, so that can vaporize the solvent and concentrate the miscella.4>Solvent recycling: This process is to recover the solvent, decrease solvent comsuption, keep safety prodution and improve product quality.

sunflower oil refining machine

provides professional oil refining process of degumming, dehydration, deacidification, decolorization, bleaching, deodorization, and dewaxing.The purpose of oil refinery: Remove crude oil contained in the solid impurities, free fatty acids, lecithin, gelatin, wax, pigment and peculiar smell, etc. to make oil reach edible or industrial standard.

  sunflower oil refining machine flow chart:
Crude sunflower oil→degumming→washing and drying→decolorization→deodorization→dewaxing→edible oil

  Quality Requirements of Crude Oil:
  1,Moisture and volatile matter of crude oil: ≤ 0.25%;
  2,Impurity content of Crude oil: ≤ 0.2%;
  3,Acid value of crude oil (mgKOH/g): ≤ 7.

Technological Characteristics of Oil Refinery Plant:

  1.continuous alkali refining shorten the contact time between oil and alkali liquor, reduce oil saponification, low consumption, improve efficiency;

  2.Decoloring adopt the technology of combined premix and steam mixing bleaching, improve discolored efficiency, save consumption of bleaching clay, easy operator and convenient; Negative state avoid oxygen in the air to contact with hot oil, ensure quality of oil, inhibiting acid value to raise again, and lowering peroxide value;

  3.Physical refining section adopts new type continuous deacidification and deodorization craft, which is applicable for vegetable oil of high acid value and low resin content, the actual production proves its most obvious advantages as following: strong deacidification ability ,excellent hot bleaching effect, high refining rate ,good oil quality etc.

  4.The process has multiple heat exchange, which makes full utilization of heat energy, effectively reduces steam consumption,and also has the advantages of production process ,flexible operation, high automatic degree, environment sanitation and so on.


Degumming section
After pressing process, there will exists some impurities in the crude sunflower seed oil, which need to be removed. In this degumming section, we use the aqueous method to dissolve the impurities like gum, protein and phospholipids by washing the crude sunflower seed oil for 2-3 times with hot water.

Neutralizing section

The neutralizing section is for neutralizing the free fatty acids, which is called deacidification section as well. The free fatty acid is harmful to human health, so it should be removed. The caustic soda is used in this section to saponify the free fatty acid to be soap stock, thus the small soap granule will sink and be pumped out.

Decolorizing section

Due to the existing of carotene, xanthophyll etc, the color of most crude sunflower seed oil is dark. The bleaching clay has strong absorbing ability to be used for absorb the pigment in the crude sunflower seed oil, an after filtering the clay, the pigments will be removed and the color of sunflower seed oil will be brighter than before.

Deodorizing section

The pure sunflower seed oil has no odor, but the crude sunflower seed oil has some smell odor. The deodorizing section aims to remove the special odor of the crude sunflower seed oil which cause by the volatile matters, like the oxide for aldehydes, ketones, hydrocarbons, so we use the steam to absorb the odor in this section and make the volatile matters remove out with the steam.

Dewaxing section

After deodorizing section, the sunflower seed oil still has a little wax inside, so this dewaxing section is equipped for removing the wax inside of the crude sunflower seed oil. According to the different melting points of wax and oil, we use cooling method to separate the crystal wax, and then filter the sunflower seed oil to realize the purpose of separating the wax from the oil.

If you have nay idea about our small sunflower seed oil refinery line, please contact us for more information.
Leave a message: Please fill in your information and we will contact you soon.