Products Catalogue
HOT SALE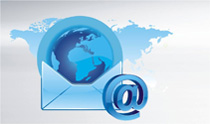 Email: screwoilpress@gmail.com

Tel:+86 13083718180

WhatsApp: +86 13083718180
Oil Processing Plant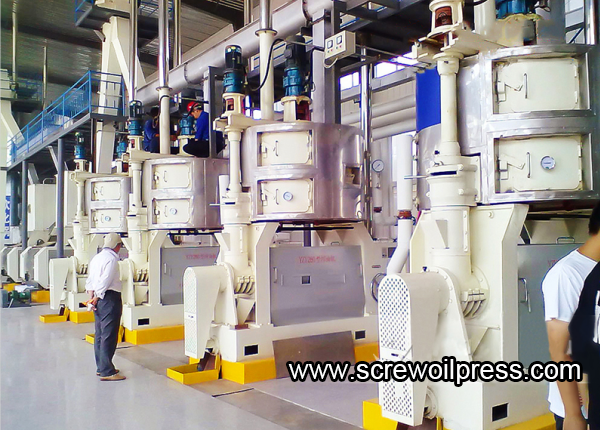 Soybean oil processing plant Soya Oil Refining Machine
Soybean oil processing plant has two kinds Solution, soybean oil pressing plant and soybean oil solvent extaction plant Among the processing, soybean pretreatment is necessary, which can highly increase soybean oil yield
SEND INQUIRY
Description
Soybean oil processing plant
includes three solution of soybean oil pressing plant and soybean oil solvent extaction plant and soybean oil refinery machinery.


Soybean oil processing plant has two kinds, soybean oil pressing plant and soybean oil solvent extaction plant. Among the processing, soybean pretreatment is necessary, which can highly increase soybean oil yield.
Soybean is a very common raw material for oil extraction. Its oil content is in the range of 15.6%-22.5% and contains 35%-45% of protein, It makes soybean a high-quality high-protein and high cost performance oil material.
Work flow of soybean oil pressing plant:

Soybean → Cleaning → Crushing → Softening → Flaking → Cooking → Pressing → Filtering

1. Cleaning:
It uses magnetic separation, cleaning sieve and de-stoner to remove inorganic impurities, organic impurities and oil impurities inside soybeans.

2. Crushing:
Mechanical method can break soybean into small particles,thus protect the soybean oil pretreatment and pressing machine. Roller crusher is adopted to crush soybean for convenience of soybean flaking process.

3. Softening:
It can regulate moisture and temperature of soybean until softening, which can increase ductility of soybean. Soybean is low oil content oilseed with hard structure, thus powder control is important for further soybean oil extraction.

4. Flaking:
It cover pressing process from the granular formation into sheet. The purpose of soybean flaking is to destroy soybean tissue, create condition for steaming and roasting, make oil separation in soybean oil solvent extraction easily. Soybean flaking requires thin embryo, uniform surface, less powder, no oil reveal. Powder controls at 1mm mesh sieve material not exceed 10-15%, soybean flakes to 0.25-0.35mm.

5. Cooking:
It is used for adjusting the moisture in the materials. If the moisture content is too high, it is not suitable for pressing, so we need to reduce the moisture content to 7%-9%.

6. Pressing:
In soybean oil processing plant, there are two kinds of soybean oil pressing machine usually used. One is single screw soybean oil pressing machine, the other is large soybean oil pressing machine with auxiliary frying pan.
Before soybean enters into soybean oil pressing machine, further cleaning is necessary, which is in order to reduce impurity, and ensure that we can get high quality soybean oil. This is the brief introduction about soybean oil processing plant, any questions, you can send your enquiry to us.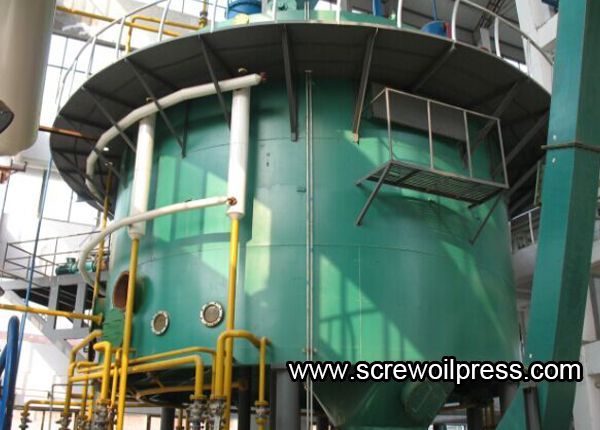 ZX Screw Oil Press Mill Parameters
| | | | | | |
| --- | --- | --- | --- | --- | --- |
| Model | Pressing Capacity | Residual Oil in cake | Motor Power | Dimensions(L×W×H) | N.W. |
| HZX18B | 6--10 t/d | 4-11 % | 22+3+2.2 kw | 2900×1850×2640 mm | 3500 kg |
| HZX24 | 15-25 t/d | 7-9 /10-15% | 30+5.5+3.0 kw | 3180x1850x3940mm | 6300 kg |
| HZX28 | 40-60 t/d | 7-9 % | 55+11+4.0 kw | 3740×1920×3800 mm | |
| HZX32 | 80-100 t/d | 8-10 % | 90+7.5+1.5 kw | 4800×2970×3050 mm | |
Soybean oil solvent extraction plant
Soybean oil solvent extraction plant adopts the most advanced solvent oil extraction method to extract crude soybean oil from soybean.

Our soybean oil solvent extraction plant is with advanced designed and lowest solvent consumption, and can produce high capacity soybean oil. But before solvent extraction, soybean should be pretreated in soybean oil processing plant. And the send the pretreated soybeans to soybean oil solvent extraction plant.

Through effects of wet penetration, diffusion and convert diffusion, soybean oil solvent extraction plant utilizes solvent to extract oil out of soybean embryos. The solvent is capable of dissolving the fat and then separating soybean oil from the mixture of oil and solvent, and obtains crude soybean oil after solvent recycled. The solvent in soybean meal is also recycled as to obtain extracted soybean meal.
Soybean oil solvent extraction plant design with lowest solvent addition. We adopts vacuum evaporation, and solvent soaking or spraying method to extract crude soybean oil from soybean with high oil yield and low residual oil.
There are complete sets of exhausted gas absorption system equipped with all working process flow of soybean oil solvent extraction plant. This soybean oil extraction plant is featured by low pollution, low energy consumption, low failure rate and stable operation.

We own rich experience of designing, manufacturing and installation of soybean oil extraction plant and guarantee high efficiency, high profit and reliable oil extraction process.
Soybean Oil Refinery Plant
Crude soybean oil contains a large number of other ingredients that require further refining. In this section, continuous alkali refining shortens contact tome between oil and lye,which reduces oil saponification state,lowers refining consumption,and improves efficiency;negative pressure state avoids oxygen in the air from contacting with hot oil,thereby ensuring oil product quality ,inhibiting with hot oil,there by ensuring oil product quality,inhibiting acid value to rise again,and lowering peroxide value; physical refining section adopts new type continuous deacidiffication and deodorization craft, the actual production proves its most obvious advantages as following: strong deacidiffication ability ,excellent hot bleaching effect,high refining rate ,good oil quality etc.
Leave a message: Please fill in your information and we will contact you soon.